Research Triangle Cleantech Cluster
Cleantech Innovation Awards
About the Awards
The Research Triangle Cleantech Cluster created the annual Cleantech Innovation Awards to recognize cleantech initiatives, projects, and innovations from companies, organizations, and government agencies that have contributed to the growing cleantech ecosystem in North Carolina.
The awards celebrate a range of creative solutions from water technologies to renewables and new transportation models, among others. The awards will be judged by executives from the cleantech industry and public sectors. All award finalists will participate in an invitation-only reception to network with industry peers.
Award Categories
Submit a Nomination
Nomination forms will be posted by September 1st. Sign up for the RTCC Newsletter to be sure you don't miss it.
Nominations are open to North Carolina individuals, companies, organizations, and government agencies in the cleantech space.
Nominations will be accepted from September 1st through October 7th. Finalist will be notified November 22. The virtual awards ceremony and RTCC annual meeting will be held in early December.

Presenting Sponsor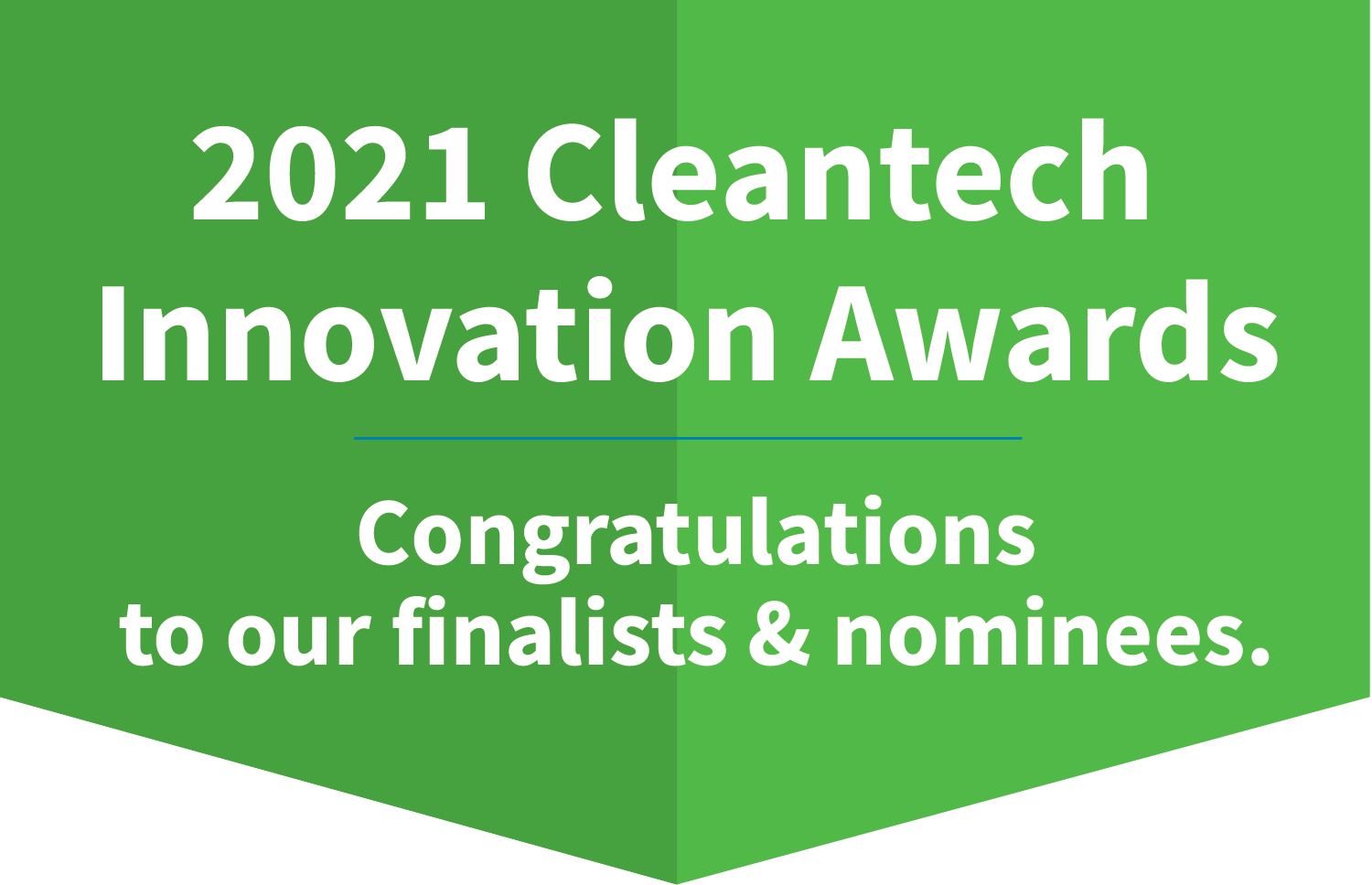 Finalists are highlighted with a green box
Cleantech Research Innovation
Equity in Cleantech Award
Cleantech Talent Development Award
Diversity in Cleantech
Cleantech Impact: Economic Development
Cleantech Impact: Transportation
Cleantech Impact: Energy
Cleantech Impact: Water
Cleantech Impact: Local Government
IMPORTANT DATES
CLEANTECH INNOVATION AWARDS NOMINATION APPLICATIONS ONLINE
August 2022
AWARDS CEREMONY
November 2022
---
SPONSORSHIPS
---
PHOTO GALLERY
See photos from the 2021 Cleantech Innovation Awards event.
---
PAST NOMINEES & FINALISTS
Stay connected with news, trends, events, and job opportunities from the North Carolina cleantech community.
©2022 RESEARCH TRIANGLE CLEANTECH CLUSTER