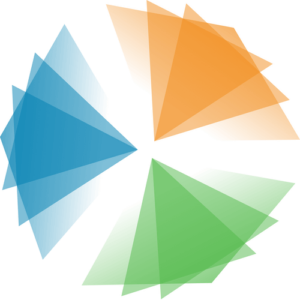 Two Teams from Carolinas Region to Compete in National Finals of EnergyTech University Prize
Hosted by the Research Triangle Cleantech Cluster (RTCC), the Carolina Region Explore Event featured ten student teams from regional universities presenting business plans to commercialize innovative energy technologies.
March 3, 2022 – Raleigh, NC – The Research Triangle Cleantech Cluster (RTCC), a not-for-profit organization leveraging the unique concentration of industry, academic, and government leaders in the Research Triangle to accelerate growth and leadership of the cleantech economy, announced the winners in the Carolinas Regional Explore Event of the EnergyTech University Prize, an initiative of the Office of Technology Transitions at the U.S. Department of Energy with total cash prizes of $250,000. Ten student teams from universities in North Carolina and Virginia were tasked with identifying an innovative energy technology, assessing its market potential, and proposing a strategy for commercialization. All the presentations are available in a video here.
The overall winner of the regional competition was a team from Virginia Tech, with a self-powered autonomous robot (SPAR)for overhead powerline inspection, providing electric utilities a compact, energy-efficient, cost-effective way to provide simultaneous vibration control and condition monitoring of powerlines. The SPAR adapts to wind conditions and provides optimal vibration suppression. The Virginia Tech team was awarded a $2,500 cash prize, and will go on to compete at the national EnergyTech University Prize competition to be held virtually on March 24.
"Overhead power lines frequently experience premature structural failure caused by wind-induced vibration, vegetation encroachment, and other hazards, resulting in tens of billions of dollars of losses each year. SPAR was developed to deliver a cost effective, sustainable power line maintenance solution," explained Andrew Choi, graduate research assistant and captain of the Virginia Tech student team.
Selected as a finalist in the Solar Energy Technology Office (SETO) bonus competition was Solar Shepherds – Agrivoltaics Solutions from Appalachian State University. They were awarded a $2,000 cash prize, and will join the SPAR team to compete in the national finals. Solar Shepherds were also named the Carolinas Regional Runner-Up, and received the Audience Choice Award. Solar Shepherds developed an innovative, scalable agrivoltaics model to generate renewable solar energy on active farmland, generating revenue, and increasing property values.
"To help small American farmers struggling with mounting debt, land degradation, and increased competition from industrial farms, Solar Shepherds has developed a solar installation model that is scalable in 50-acre increments to turn any size farm into a profitable, sustainable, low-maintenance renewable energy ecosystem through innovative financing and consulting services," said Nicolai Solomon, graduate assistant and captain of the Appalachian State student team.
In addition to these two winners, several other student teams were recognized as semi-finalists. These teams were evaluated against semi-finalists in the other ten regions, with one finalist receiving a $2,000 cash prize and the opportunity to compete in the national finals alongside the other regional winners.
• GEOEXPLORE from Duke University was named a semi-finalist in the Geothermal Technologies Office bonus competition. GEOEXPLORE developed a software suite that integrates geothermal techno-economic simulation tools to estimate lifetime energy production and overall cost of energy for any geothermal power plant.
• Appalachian Biochar from Appalachian State University was named a semi-finalist in the Office of Fossil Energy & Carbon Management's bonus competition. Appalachian Biochar has developed a scalable business model that uses biochar (made from dry biomass heated without oxygen), which can be used for soil regeneration and carbon capture.
• Mifi-DC System – Microreactors for EV Trucking from Duke University was named a semi-finalist for the Office of Nuclear Energy's bonus competition. The Mifi-DC System has developed a liquid metal microreactor for EV trucking charging stations that delivers safe, reliable, cost competitive electric power in EV charging "deserts" far from power lines.
The EnergyTech University Prize, sponsored by the U.S. Department of Energy Office of Technology Transitions, in partnership with American-Made Challenges, is designed to be approachable, equitable, and scalable nationwide, with winners will be chosen based on the strength of their proposal, not the strength of their background.
"We congratulate all of our participants for presenting the next generation of energy innovations," said Molly Dix, Senior Director of Innovation & Strategy at RTI Innovation Advisors, and one of the regional EnergyTech competition judges. "The winning student teams presented innovative business models for energy solutions that have the potential to make a real impact on developing a sustainable energy future."
As part of the February 23rd virtual event, each of the 10 student teams presented their business plans and took questions from the panel of judges. In addition, Jason Massey, Co-Founder and CEO at ndustrial and the 2021 winner of the RTCC Cleantech Impact: Energy Award, was a featured guest speaker, sharing his story of energy technology innovation and entrepreneurial success.
"As regional convener, RTCC is excited to promote innovation and talent development through the EnergyTech University Prize program," said Dr. Deb Wojcik, Executive Director of RTCC. "This is a great opportunity to connect industry with the next generation of energy leaders and support creative ideas for commercialization of technologies critical to the clean energy transition."
About the U.S. Department of Energy Office of Technology Transitions
The mission of the Office of Technology Transitions (OTT) is to expand the public impact of the department's research and development (R&D) portfolio to advance the economic, energy, and national security interests of the nation. As the front door to DOE's products, facilities, and expertise, OTT integrates "market pull" into its planning to ensure the greatest return on investment from DOE's R&D activities to the taxpayer. For more information, visit https://www.energy.gov/technologytransitions/office-technology-transitions.
About Research Triangle Cleantech Cluster (RTCC)
The Research Triangle Cleantech Cluster (RTCC) is an initiative of business, government, academic and nonprofit leaders working to accelerate the region's cleantech economy through collaboration and partnerships that promote innovation and sector growth. For more information, visit www.researchtrianglecleantech.org.
For more information, contact:
Dr. Deb Wojcik
Executive Director
Research Triangle Cleantech Cluster
919-334-4078
deb@researchtrianglecleantech.org
Media contact:
Chris Burke
President
BtB Marketing Communications
919-872-8172
Chris.burke@btbmarketing.com
Press Releases