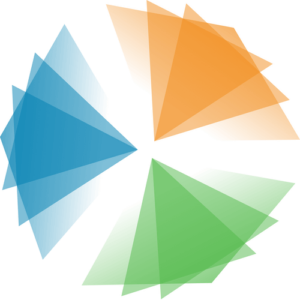 Research Triangle Cleantech Cluster To Host Carolinas Region EnergyTech University Prize "Explore Event"
Ten student teams from regional universities will present business plans to identify and commercialize innovative energy technologies at a February 23 online event
February 18, 2022 – Raleigh, NC – The Research Triangle Cleantech Cluster (RTCC), a not-for-profit organization leveraging the unique concentration of industry, academic, and government leaders in the Research Triangle to accelerate growth and leadership of the cleantech economy, will host the Carolinas Regional Explore Event of the EnergyTech University Prize, an initiative of the Office of Technology Transitions at the U.S. Department of Energy. The student teams from universities in North Carolina and Virginia have been tasked with identifying an innovative energy technology, assessing its market potential, and proposing a strategy for commercialization. The student pitch teams are competing for $250,000 in cash prizes to be awarded at the regional and national level for creative thinking around energytech commercialization opportunities. A virtual event featuring the presentations will be hosted by RTCC on February 23rd from 3:00pm to 6:00pm. Registration is free for all participants.
At the Carolinas Explore Event, 10 student teams from Appalachian State University, Duke University, NC State University, UNC Charlotte, Virginia Tech, and the University of Virginia will present business plans to commercialize innovative energy technologies, and a panel of expert judges will identify the top team selected to advance to the national competition in March.
The EnergyTech University Prize, in partnership with American-Made Challenges, is designed to be approachable, equitable, and scalable nationwide, with winners will be chosen based on the strength of their proposal, not the strength of their background. An overall regional winner and semi-finalists will be chosen in a number of bonus categories for a chance to compete at the national finals in March.
"We are excited to support and celebrate the next generation of energy innovators and problem solvers represented by these university student teams," said Dr. Deb Wojcik, executive director of the Research Triangle Cleantech Cluster. "The EnergyTech University Prize challenges multidisciplinary student teams to develop and present business plans that leverage lab-developed, high-potential energy technologies. Whatever the results of the competition, each of these 10 teams will be presenting technologies that have the potential to benefit North Carolina, the region, and the nation with innovative, commercially viable energy solutions."
Attendees to the virtual event will have the opportunity to select the "Audience Choice" award, learn more about innovations in energy technology, and engage with the student teams. Jason Massey, Co-Founder and CEO at ndustrial and the 2021 winner of the RTCC Cleantech Impact: Energy Award, will be a featured guest speaker at the event, sharing his story of energy technology innovation and entrepreneurial success.
Regional University Team Presentations Include:
Affordable & Clean – Iron-Air Grid Technology (Duke University)
Appalacian Biochar (Appalachian State University)
GEOEXPLORE (Duke University)
High Volumetric Energy Batteries for Wearables (University of Virginia)
Mifi-DC System – Microreactors for EV Trucking (Duke University)
Molten Salt Fast Reactor Bubble Detector (NC State University)
Self-Powered Autonomous Robot for Power Lines (Virginia Polytechnic Institute and State University)
Solar Hydrogen from In-Place Methanol Reforming (Duke University)
Solar Shepards, Inc. – Agrivoltaics Solutions (Appalachian State University)
Solid State Battery for EV and Battery Storage (Duke University)
About the U.S. Department of Energy Office of Technology Transitions
The mission of the Office of Technology Transitions (OTT) is to expand the public impact of the department's research and development (R&D) portfolio to advance the economic, energy, and national security interests of the nation. As the front door to DOE's products, facilities, and expertise, OTT integrates "market pull" into its planning to ensure the greatest return on investment from DOE's R&D activities to the taxpayer. For more information, visit https://www.energy.gov/technologytransitions/office-technology-transitions.
About Research Triangle Cleantech Cluster (RTCC)
The Research Triangle Cleantech Cluster (RTCC) is an initiative of business, government, academic and nonprofit leaders working to accelerate the region's cleantech economy through collaboration and partnerships that promote innovation and sector growth. For more information, visit www.researchtrianglecleantech.org.
For more information, contact:
Dr. Deb Wojcik
Executive Director
Research Triangle Cleantech Cluster
919-334-4078
deb@researchtrianglecleantech.org
Media contact:
Chris Burke
President
BtB Marketing Communications
919-872-8172
Chris.burke@btbmarketing.com
Press Releases