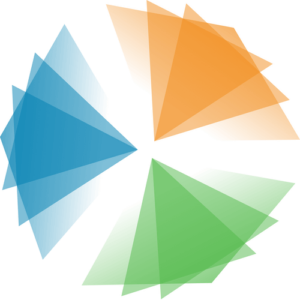 Research Triangle Cleantech Cluster Celebrates 2021 Cleantech Innovation Award Winners
The 2021 Cleantech Innovation Awards, presented by the RTCC at a ceremony Wednesday, include recognition for NC Governor Roy Cooper and legislative leaders, and the top cleantech projects and innovators from across North Carolina
RALEIGH, N.C. (December 9, 2021) – The winners of the Third Annual Cleantech Innovation Awards include the outstanding 2021 cleantech initiatives, projects, and innovations from companies, organizations, and government agencies that have contributed to the growing cleantech ecosystem in North Carolina. The Research Triangle Cleantech Cluster (RTCC), an initiative of business, government, academic and nonprofit leaders focused on accelerating the growth of the statewide and regional cleantech economy, presented the awards at a ceremony held on December 8th in downtown Raleigh's historic Market Hall.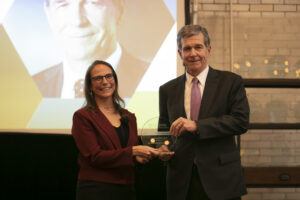 "This is an incredibly exciting time for cleantech in North Carolina, and we are thrilled to celebrate and congratulate our 2021 Cleantech Innovation Awards winners, as well as all the finalists and nominees," said Dr. Deb Wojcik, Executive Director of the Research Triangle Cleantech Cluster. "We are especially proud to have the opportunity to recognize the bipartisan contributions of our elected officials in enacting cleantech legislation, that supports growth of our cleantech economy, and the many innovative projects, companies, and individuals that have accelerated cleantech in North Carolina."
---
The winners for each of the 2021 award categories are listed below:
Cleantech Champion of the Year – Recognizes an individual who exemplifies a deep commitment to advancing the cleantech industry in North Carolina, including a demonstrated commitment to protecting the state's natural resources.
North Carolina Governor Roy Cooper
Governor Cooper has an extensive record of supporting investments in North Carolina's clean energy economy, including Executive Order 80, which focused on growing the clean energy sector while protecting the environment; establishing the NC Climate Change Interagency Council; developing the NC Clean Energy Plan; Executive Order 218 to expand opportunities for offshore wind generation; and signing the bipartisan Energy Solution for NC (NC House Bill 951)
"I'm grateful to accept this award on behalf of our entire team in the executive branch that has worked to bring cleantech to North Carolina, and also to thank the bipartisan group of legislators for their work on HB951," said Governor Roy Cooper in accepting the award. "We know that clean energy is not just important for the health of our planet, but also for the health of our state's economy. North Carolina is on the cutting edge of cleantech, and there is no better evidence of that than the recent announcement about the Toyota EV battery facility near Greensboro."
Cleantech Policy Leadership Award – Recognizes the bipartisan accomplishments of critical legislation (NC House Bill 951) designed to accelerate carbon reduction and stimulate economic development in North Carolina's clean energy economy. The awardees include sponsors of HB 951 (Energy Solutions for North Carolina) and the bipartisan legislative leadership:
Representative Dean Arp [R]
Representative John Bell [R]
Representative Destin Hall [R]
Representative John Szoka [R]
Senator Phil Berger, Senate President Pro Tempore [R]
Senator Dan Blue, Senate Democratic Leader [D]
Representative Tim Moore, House Speaker [R]
Representative Robert Reives, House Democratic Leader [D]
Cleantech Entrepreneur Award – Recognizes an individual who has demonstrated innovation through the development of new technology or advancing existing technology that has the potential to disrupt traditional industries, create a cleaner planet, and improve the quality of life for people here in North Carolina or around the world.
Tony Atti, Phononic CEO
Since co-founding Phononic in 2008, Tony has built a team with a reputation for innovation and a company that has become the leading global innovator of solid state cooling and heating solutions through the enhanced performance of its thermoelectric chips and devices to protect life-saving vaccines, to help grocers keep food fresh, and to revolutionize the way buildings are cooled. Disrupting centuries traditional compressor-based systems, Phononic's solid-state chips are more sustainable than any other cooling technology available. Under Tony's leadership, Phononic is well-positioned to continue delivering disruptive and sustainable cooling solutions that make a transformative environmental impact.
Diversity in Cleantech Award – Recognizes an organization or initiative that has made significant contributions to ensuring the cleantech workforce reflects the people it serves. Examples may include targeted efforts to help underrepresented groups explore cleantech career opportunities, corporate programs designed to recruit and support underrepresented employees, or inclusion-focused mentoring or networking initiatives.
Women in Climate Tech (WiCT)
Launched by Benecomms in January 2021, Women in Climate Tech (WiCT) is fast-growing international network with a mission to empower and amplify the voices of women in the climate tech industry working to solve the biggest challenge of our time, and to ensure that gender equality is addressed in the worldwide climate equation. Since its launch, WiCT has grown to nearly 500 members and more than 800 subscribers from business, academia and governments around the world, including entrepreneurs, climate scientists, engineers, and sustainability officers at some of the largest businesses in the world including Microsoft, Google, Amazon, and more. WiCT launched two noteworthy campaigns in 2021, including organizing a "splash mob" campaign in support of the Women in Climate Change Act of 2021; and the Task Force for Equity in Climate-Related Disclosure, a framework employed by corporations and governments globally to measure and manage climate risk.
Equity in Cleantech Award – Recognizes an organization or initiative that has demonstrated a strong commitment to equity in the implementation of a cleantech project. Examples may include deployments that focus specifically on the equitable availability of cleantech solutions, initiatives that address existing inequalities through new cleantech investments, and stakeholder engagement processes specifically designed to promote inclusion in planning or implementation processes.
Charlotte Area Transit System (CATS) Electric Bus Program
The CATS Electric Bus Program is the first of its kind, bringing together multiple electric bus and charging station manufacturers in a 12–18-month pilot program developed through a partnership with a subsidiary of Duke Energy, eTransEnergy. This program leads with health equity – electric buses are one of the smartest clean-air strategies because they remove one of the most common irritants of asthma and other respiratory diseases directly from poorer communities and communities of color that have been historically burdened with higher pollution levels. To advance these equity goals, this electric bus partnership will prioritize the City's "Corridors of Opportunity" which are identified as under-invested areas of the region. These areas experience the highest pollution rates — especially along freight corridors and highways – and will benefit most immediately from these investments. 
Cleantech Research Innovation Award – Recognizes an individual or group pursuing a research-based solution to a pressing cleantech challenge, working toward commercialization of a research-based cleantech innovation, or spearheading a new collaboration between research and industry.
Srdjan Lukic, FREEDM Systems Center at NC State University
The FREEDM Systems Center at North Carolina State University is building the next generation of electric vehicle fast chargers. FREEDM researchers are building a charging station with four charging ports rated at 350 kilowatts each and a total station power rating of 1 megawatt. NC State researchers selected silicon carbide (SiC) devices, a newer breed of wide bandgap semiconductors that operate at higher voltages, higher temperatures, higher currents, and higher switching frequencies than traditional silicon devices. All this means that FREEDM's fast charging system is more efficient and compact than any other charger at this power rating. The prototype charger will be deployed in 2022.   
Cleantech Talent Development Award – Recognizes an organization or initiative that has made a significant contribution to developing talent, providing professional development, or fostering employment opportunities that support the cleantech industry in the region or state. Examples may include a corporate apprenticeship or internship program, a community college or university certificate in clean technologies, or K-12 curriculum or outreach program.
Partnership Raleigh Community Climate Intern Program
The Partnership Raleigh Community Climate Intern Program is an opportunity for college students to engage with City departments in support of the Raleigh Community Climate Action Plan to reduce greenhouse gas emissions, address climate equity, and build community resilience. Starting with this year's inaugural cohort, interns received technical training in fields such as engineering, civic engagement, data analysis, green and sustainable infrastructure, and equity evaluations; and they increased their knowledge of climate equity, sustainability and climate issues specifically affecting the Raleigh community. The program provides local North Carolina youth with practical professional work experience in a municipal government department while focusing on climate and sustainability related issues. A second intern cohort is planned for spring 2022.
Cleantech Impact: Energy – Recognizes an energy project that applies cleantech to create positive impacts for the environment, economy, and residents. Examples may include innovations to existing grid infrastructure to enhance resiliency, renewable energy installations, microgrid deployments, or innovative energy efficiency programs.
ndustrial – Lineage Logistic Energy Savings Initiatives
The Lineage Logistics Tar Heel, North Carolina facility leveraged ndustrial's nSight Coincident Peak (CP) solution to save more than $2.5 million in energy savings this year, while removing 2MW of energy off the utility grid during peak energy demand periods. ndustrial developed the nSight CP solution to forecast electric grid peaks, allowing factories to avoid expensive power consumption periods and to help manage the electric grid. This enabled Lineage to proactively adjust production schedules, cooling set points, lighting levels, and other energy consumption during the predicted time window, and coordinate when to turn-on onsite generators or discharge batteries. At the end of each month, savings are validated – matching the savings prediction against the results of load control to calculate savings and produce a monthly report.
Cleantech Impact: Water – Recognizes a water, wastewater, or stormwater project that applies cleantech solutions to create positive impacts for the environment, economy, and residents. Examples may include deployment of smart metering solutions at scale, application of data to identify opportunities for water conservation, or innovative technology deployments that improve water quality and the environment.
374Water
374Water is a cleantech and social impact company based in Durham, NC, offering a disruptive waste treatment and resource recovery technology that addresses important environmental pollution challenges. The technology, AirSCWO, harnesses the power of supercritical water oxidation (SCWO) with a unique, continuous treatment system design that delivers superior performance. The reaction converts wastes into heat and safe products that can be recovered and reused, meaning that 374Water systems will be able to operate autonomously using only the energy supplied by the waste. 374Water's first commercial system will be deployed in the spring of 2022 at a municipal sewage treatment plant to treat biosolids, eliminating potential pollutant leaching and harmful air emissions during decay. Other target commercial applications of 374Water's AirSCWO technology include treatment of animal manure at industrial swine farms, which will significantly decrease the burden of pollution in poor communities in our state where swine farms have a major environmental footprint and social impact.   
Cleantech Impact: Local Government – Recognizes a local government that has effectively leveraged resources and partnerships to complete an innovative project or initiative deploying cleantech solutions to create positive impacts for the environment, economy, and residents. Examples may include smart city technology deployments, collaborative stormwater management agreements, or cross-departmental teams addressing climate change or cleantech adoption or deployment.
Town of Morrisville's Smart Parks Initiative
The Town of Morrisville created the first of several projects aimed at creating "smart parks," partnering with Green Stream, an environmental technology firm, to install flood and ground moisture sensors throughout a park located in a flood plain. The data from these sensors is used to automate field/park closures, and information is automatically fed into our smart city dashboard, which is available to the public and can be used for alerting when the status of a field changes. Also, the parks management team can be alerted of flooding, which has historically been an issue. They also installed occupancy sensors on the town-managed courts to let the community know if they are available for use. This is the first phase of a larger "Smart Morrisville" strategic plan to improve operational efficiencies for town staff and enhance the quality of life for residents.
Cleantech Impact: Economic Development – Recognizes a cleantech organization that has accelerated economic growth in the region or state. Examples may include a cleantech business that has relocated to the region or state, an organization that has made a significant impact through the application of clean technologies, or an organization that has enabled cleantech economic growth.
Smart Wires
Smart Wires is a global power technology company advancing the delivery of affordable, clean electricity around the world through the vision of a highly efficient electric grid that helps create a cleaner planet. In July of 2021, Smart Wires announced the selection of Durham County for its global headquarters, bringing a $21.5 million investment and the creation of 250 new jobs to the Triangle region. Smart Wires mission is to develop and implement technologies that advance the delivery of electricity around the world. To achieve this goal, Smart Wires main products and services offered include its trademarked SmartValve technology, analytics advisory services, and case study research. The Smart Wires Analytics team provides a range of advisory services to customers around the world to help achieve their strategic goals. Their team includes nearly two dozen power system experts who have used advanced software and modeling to develop solutions for more than 100 power systems across Europe, Australia, North America and South America.
Cleantech Impact: Transportation – Recognizes a transportation or mobility project that uses innovative cleantech solutions to create positive impacts for the environment, economy, and residents. Examples may include successful EV charging deployments, micro-transit initiatives, or efforts to improve mass transit systems.
City of Raleigh Titanium Enhanced Pavements Pilot Project
As part of Raleigh's Community Climate Action Plan (CCAP) the City of Raleigh partnered with Pavement Technology, Inc. (PTI) to implement an innovative technology that adds titanium dioxide (TiO2) to the asphalt rejuvenation process. The pavement oxidizes contaminants and pollutants emitted by vehicles, creating a cooling effect because of the solar-reflective upper boundary created by the TiO2. It also produces a super-hydrophilic surface that assists in the removal of contaminants and protects the roadway from water intrusion, which extends pavement life. The test program was developed to show the effects of the addition of TiO2 into the asphalt rejuvenator mix, with three positive environmental and economic effects: Depollution – TiO2 reacted surfaces can oxidize a variety of pollutants such as those emitted by vehicles, reducing ozone pollution and mitigating acid rain formation; Cool Pavement – TiO2 surfaces provide a solar-reflective boundary, reducing the undesired Urban Heat Island effect and slows down oxidation, which enhances the life cycle of pavements; and Super-Hydrophilic – TiO2 creates a hydrophilic surface and a rapid water-desorbing pavement that is self-cleaning, removes contaminants, protects against water intrusion, and helps with water-related safety improvements.    
About Research Triangle Cleantech Cluster (RTCC)
The Research Triangle Cleantech Cluster (RTCC) is an initiative of business, government, academic and nonprofit leaders working to accelerate the region's cleantech economy through collaboration and partnerships that promote innovation and sector growth. For more information, visit www.researchtrianglecleantech.org.
###
Press Releases