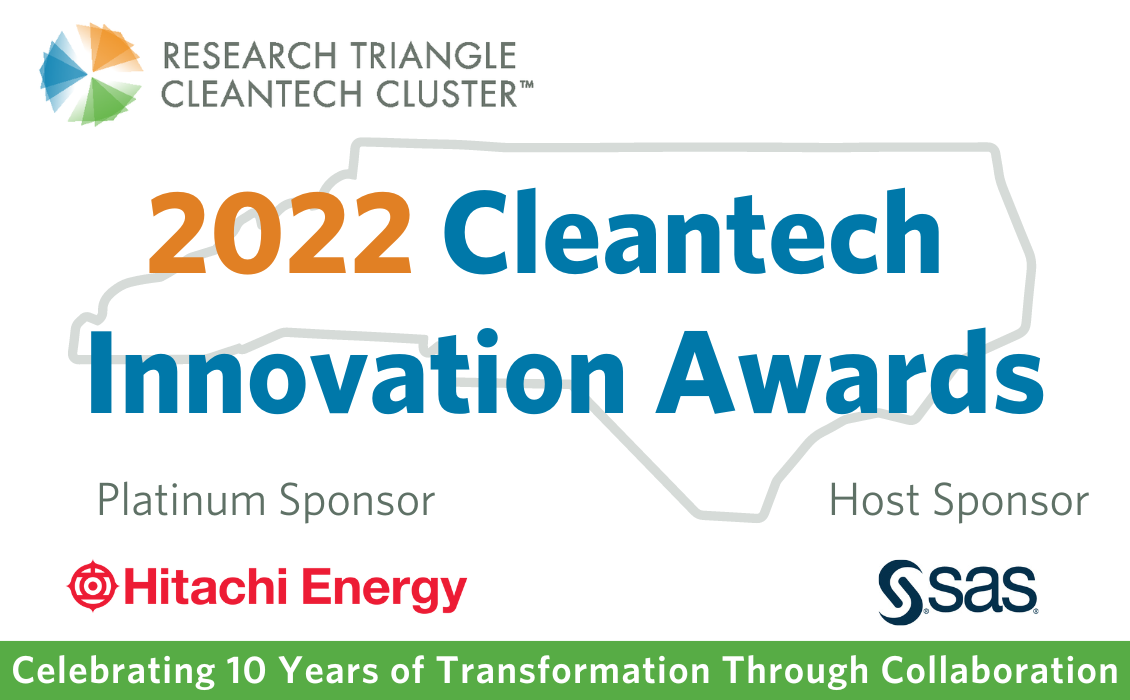 About the Awards
The Research Triangle Cleantech Cluster created the annual Cleantech Innovation Awards to recognize cleantech initiatives, projects, and innovations from companies, organizations, and government agencies that have contributed to the growing cleantech ecosystem in North Carolina.
The awards celebrate a range of creative solutions from water technologies to renewables and new transportation models, among others.
The 2022 Award Ceremony took place on November 9, 2022 at SAS Institute in Cary, N.C.
Award Categories
Cleantech Champion
Recognizes an individual who exemplifies a deep commitment to advancing the cleantech industry in their local community, the Research Triangle region, or statewide. Achievements may include demonstrated dedication to cleantech innovation or adoption, business expansion or relocation, development of high-impact technology, or spearheading regional/cross-sectoral collaboration to drive innovation.
Cleantech Entrepreneur Award
Recognizes an individual who has demonstrated innovation through the development of new technology or advancing existing technology that has the potential to disrupt traditional industries, create a cleaner planet, and improve the quality of life for people here in North Carolina or around the world.
Cleantech Research Innovation
Recognizes an individual or team pursuing a research-based solution to a pressing cleantech challenge, working toward commercialization of a research-based cleantech innovation, or spearheading a new collaboration between research and industry.
Cleantech Talent Development
Recognizes an organization or initiative that has made a significant contribution to developing talent, providing professional development, or fostering employment opportunities that support the cleantech industry in the region or state. Examples may include a corporate apprenticeship or internship program, a community college or university certificate in clean technologies, or a K-12 curriculum or outreach program.
Diversity Equity and Inclusion in Cleantech
Recognizes an organization or initiative that has demonstrated a strong commitment to building a more diverse, equitable, and inclusive cleantech economy. Examples may include deployments that focus specifically on the equitable availability of cleantech solutions, initiatives that address existing inequalities through new cleantech investments, targeted efforts to help underrepresented groups explore cleantech career opportunities, or inclusion-focused mentoring or networking initiatives.
Cleantech Impact: Energy
Recognizes an energy project that applies cleantech to create positive impacts for the environment, economy, and residents. Examples may include innovations to existing grid infrastructure to enhance resiliency, renewable energy installations, microgrid deployments, or innovative energy efficiency programs.
Cleantech Impact: Transportation
Recognizes a transportation or mobility project that uses innovative cleantech solutions to create positive impacts for the environment, economy, and residents.
Cleantech Impact: Water
Recognizes a water, wastewater, or stormwater project that applies cleantech solutions to create positive impacts for the environment, economy, and residents.
Cleantech Impact: Local Government
Recognizes a local government that has effectively leveraged resources and partnerships to complete an innovative project or initiative deploying cleantech solutions to create positive impacts for the environment, economy, and residents. Examples may include smart city technology deployments, collaborative stormwater management agreements, or cross-departmental teams addressing climate change or cleantech adoption or deployment.
Cleantech Impact: Economic Development
Recognizes a cleantech organization that has accelerated economic growth in the region or state. Examples may include a cleantech business that has relocated to the region or state, an organization that has made a significant impact through the application of clean technologies, or an organization that has enabled cleantech economic growth. *NOTE: Awarded at RTCC discretion and is not part of the public nomination and judging process.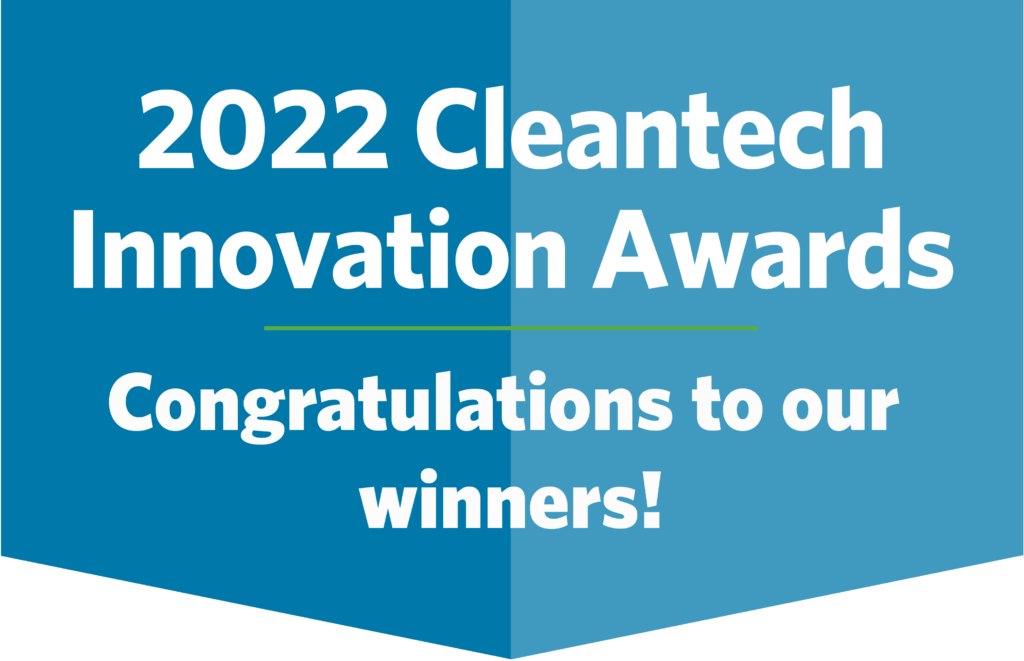 Lifetime Achievement Award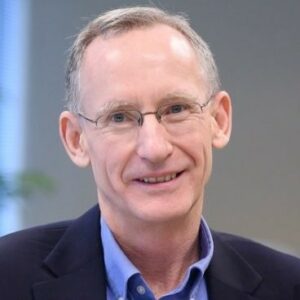 Gary Rackliffe

As the Vice President for Market Development for Market Development and Innovation at Hitachi Energy, Gary focuses on the energy transition, ongoing grid modernization, and the utility digital transformation. Gary is an industry leader and serves as the expert advisor to utilities, government agencies, industry boards and industry associations on the best practices and innovations for clean energy, grid modernization, smart grids, and digitalization.
Gary never says no when requested to support or lead in community, service, or business opportunities and is continuously looking for new opportunities to develop cleaner and more sustainable solutions locally and throughout the industry.
We at RTCC are deeply grateful to Gary for his role as a leader on our own Board of Directors. In his many years of service to RTCC, including as Chair, he has advocated for grid modernization, university engagement, regional economic developm
Cleantech Champion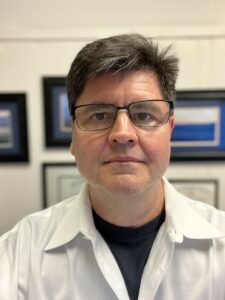 Paul Braese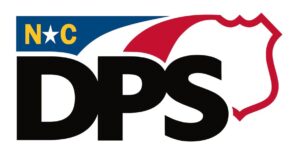 As the Energy Manager for the NC Department of Public Safety, Paul oversees all utility consumption and leads initiatives for water and energy conservation. Paul has set the gold standard for advancing conservation and efficiency efforts in state government. Through his leadership, the state has reduced its energy and water consumption and is saving millions of dollars annually. Utilizing Electric Utility Credit and Opt-Out rebates, Paul has led an energy conservation program that has generated a cost avoidance of nearly $6M over four years, with all savings being reinvested into further efficiency efforts. Paul has saved hundreds of thousands of gallons of water through a leak identification and repair program, adding up to nearly $500,000 in recovered bill credits and $200,000 in annual cost avoidance. Throughout his efforts, Paul has hired and trained college interns and provided invaluable exposure to energy conservation efforts at NCDPS.
Cleantech Entrepreneur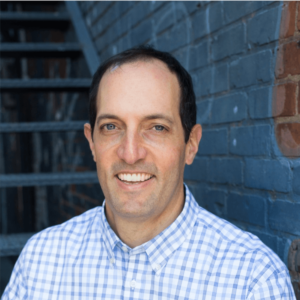 Daniel Kauffman

Founded in 2017 by Daniel Kauffman, Enpira is a Durham, NC based software company providing utility data solutions to cities, counties, school districts, efficiency programs, and cooperative utilities across North Carolina and around the country. Enpira transforms utility data into actionable insights that enable clients to save energy, reduce peak demand, engage customers and stakeholders, and enhance community sustainability. Under Daniel's leadership, Enpira has partnered with organizations to help identify efficiency opportunities with the biggest impacts, show improvement, save staff time, and help manage facilities more efficiently.
Cleantech Research Innovation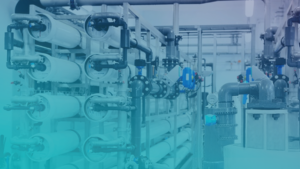 Judy Riffle & Sue Mecham

Dr. Judy Riffle and Dr. Sue Mecham, a mother-daughter team, founded NALA Membranes and have succeeded in developing a scalable manufacturing process for the development of a new class of membranes based on new polymers. NALA's membrane technology offers a unique solution to the problem of biofouling in reverse osmosis systems that will reduce energy, chemical cleaning, and downtime, plus extend membrane lifetimes to significantly reduce the lifecycle costs of the reverse osmosis systems, making them more sustainable and accessible. The NALA commercialization team is targeting the rapidly growing wastewater recycle and reuse market for early adopters.
Cleantech Talent Development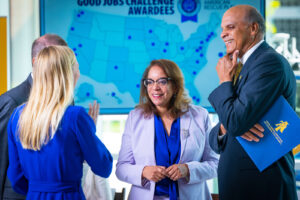 Successful Training and Effective Industry Partnerships for Growing Regional Opportunities in Workforce To Harness (STEPs4GROWTH)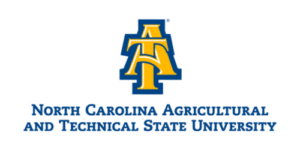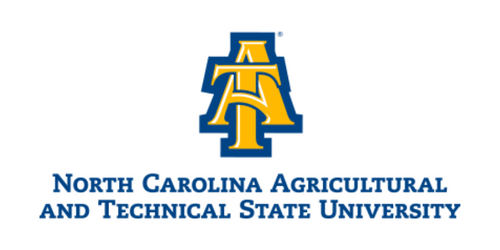 The North Carolina A&T State University's STEPs4GROWTH project, funded by a $23.7 million American Rescue Plan Good Jobs Challenge, is an equitable workforce development project. STEPs4GROWTH will provide quality, demand-driven, hands-on training to students from high schools, community colleges, and universities in different areas of the clean energy sector. With a focus on equity, the program will use mobile training units in 16 economically distressed North Carolina counties to remove barriers to access and deliver training where workers are. Additionally, the project will serve as a national training model that will create a diverse talent pipeline to support the economy. More than 40 employers have committed to hiring 3,000 STEPs4GROWTH trainees over four years and an additional 1,500 trainees every year thereafter.
Diversity, Equity, & Inclusion in Cleantech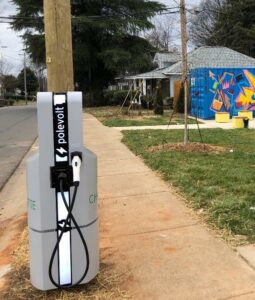 PoleVolt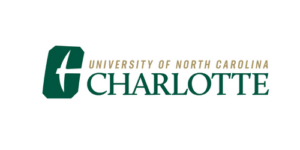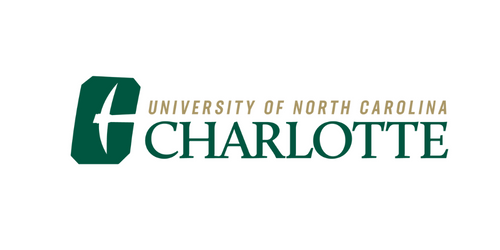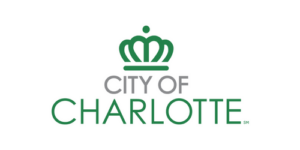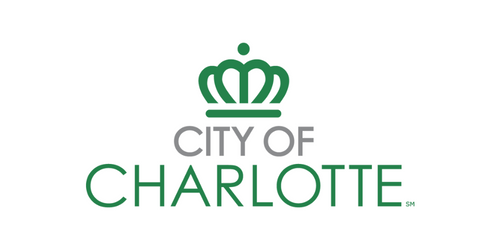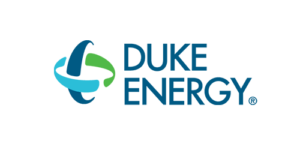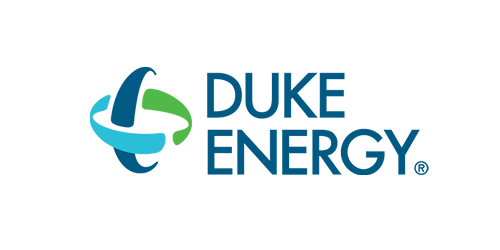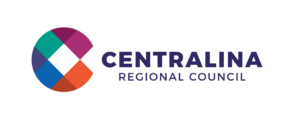 PoleVolt™ is a new and innovative electric vehicle charging station pilot program in Charlotte, North Carolina created by a partnership among the University of North Carolina at Charlotte, City of Charlotte, Duke Energy, and Centralina Regional Council. The charging station uses existing streetlights—requiring minimal investment in infrastructure and construction—to provide curbside charging for electric vehicles (EVs). PoleVolt is expanding the availability of charging infrastructure for people who do not have access to dedicated off-street parking and is ADA accessible.
Cleantech Impact: Energy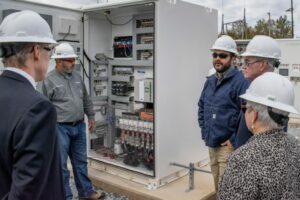 North Carolina Electric Cooperative Deployment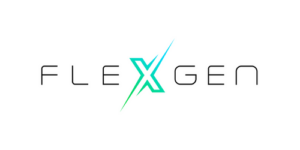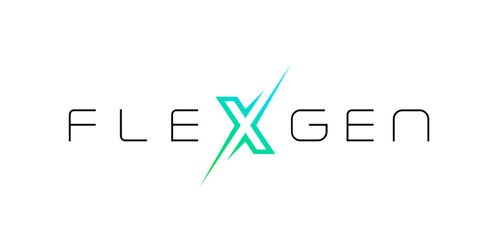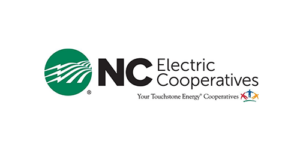 FlexGen's installation of cutting-edge battery storage technology in 10 communities within North Carolina's Electric Cooperatives will provide 40 megawatts of power, which will be charged when demand for electricity is low and discharged during moments of peak demand, increasing reliability and providing cost savings to co-op members. FlexGen's HybridOS™ technology platform was developed in Durham, NC by a team of engineers to manage advanced energy storage systems and fast-response services. The integration software is hardware agnostic, allowing any energy storage system project to evolve as grid requirements change.
Cleantech Impact: Transportation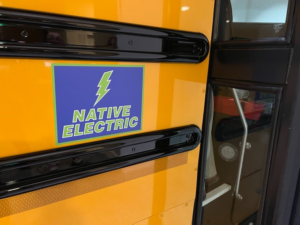 Native Electric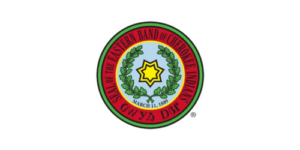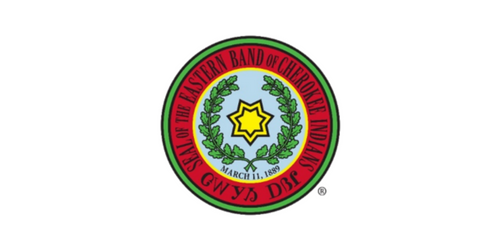 The Eastern Band of Cherokee Indians (EBCI) has shown exceptional leadership in pursuit of cleaner electrified transportation. In 2017, EBCI's Office of Natural Resources applied for and was awarded the first electric school bus in North Carolina, funded by the NC Department of Environmental Quality Division of Air Quality from VW Settlement funds. EBCI and Cherokee Boys Club were encouraged and decided to apply for a competitive EPA grant through the Diesel Emissions Reduction Act (DERA) program. They were awarded funds to support four new electric school buses, which Duke Energy has supplemented with funds for equipment to charge the buses. In 2021, the EBCI Tribal Council ratified a target of 50% of vehicles being electric vehicles or hybrids. They have gone on to pursue 14 more electric school buses through EPA's Clean School Bus lottery program. They have also hosted a School Bus Drag Race to showcase the performance of their electric school bus in competition with a diesel school bus.
Cleantech Impact: Water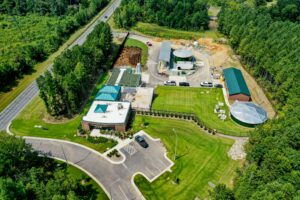 Chatham Park Water Recovery Center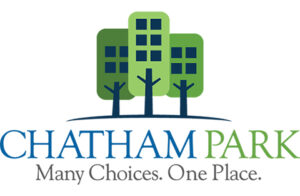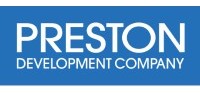 The Chatham Park Water Recovery Center (CPWRC) combines state-of-the-art technology with biology, bringing together the most current advancements in the industry to create a functional facility rooted in sustainability. McKim & Creed evaluated and developed the unique approach to combine a sustainable treatment process that includes a 5-stage membrane biological reactor nutrient process followed by a greenhouse incorporating native plants. The membrane biological reactor process provides natural biological treatment, and microorganisms within the greenhouse are cultivated among plant roots to remove carbonaceous material, uptake nutrients, and break down waste without the use of chemicals.
Cleantech Impact: Local Government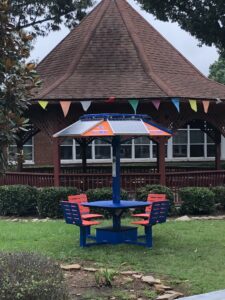 Guaranteed Energy Savings Contract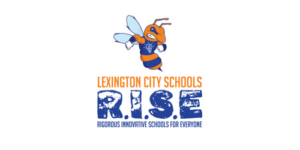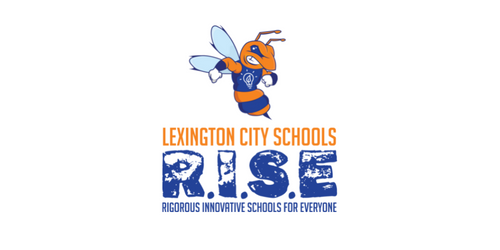 Lexington City Schools utilized the Guaranteed Energy Savings Contract statute to create over $5 million in guaranteed energy efficiency savings over the next 19 years, including projects such as replacing the chillers, cooling towers, and boilers at schools across their district. Dr. Anitra Wells, Superintendent of Lexington City Schools, had a vision to tie this district-wide project with their curriculum. A district-wide volt patrol program is being implemented as a behavioral reward for students that teaches them energy savings strategies that they can also take home to their families. Additionally, Schneider Electric provided a solar picnic table for the high school courtyard to help students charge their devices.
Cleantech Impact: Economic Development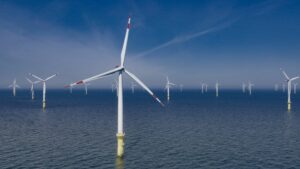 Southeastern Wind Coalition

The Southeastern Wind Coalition has been instrumental in supporting offshore wind in North Carolina. A highlight of the Southeastern Wind Coalition's efforts include advising the Governor's office on offshore wind, helping to shape a recent Offshore Wind Supply Chain study and advocating for the removal of the 10-year offshore wind moratorium included in the Inflation Reduction Act. The Southeast Wind Coalition also convenes southeast utilities to discuss wind opportunities and challenges and brings together stakeholders to gain support to move offshore wind forward.
---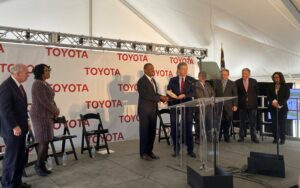 Toyota Battery Manufacturing NC

In December 2021, Toyota selected North Carolina to build its first North American battery plant, investing $1.29 billion and creating 1,750 jobs. Overall, the initial Toyota battery plant announcement was anticipated to bolster the state economy by $9.5 billion over 20 years. In August 2022, Toyota announced an additional investment of $2.5 billion along with an additional 350 jobs, bringing their total investment to $3.8 billion and 2,100 new jobs. With an expected operational date of 2025, Toyota's investment in North Carolina will position the state to better capture additional cleantech investments.
---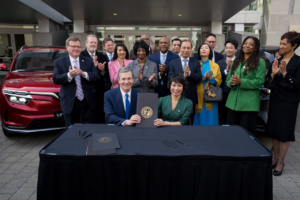 VinFast

In March 2022, North Carolina was the recipient of outstanding economic development news, as VinFast announced it had selected North Carolina to build its $4 billion electric vehicle manufacturing plant. The project is expected to hire 7,500 employees and produce 150,000 vehicles per year. Additionally, VinFast's presence will help North Carolina bolster its electric vehicle supply chain, which will yield additional jobs and investments, furthering the state as a cleantech leader. VinFast expects to begin production of electric vehicles in July 2024.
---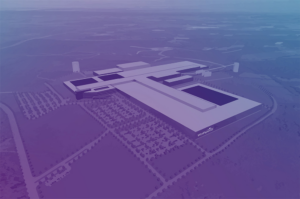 Wolfspeed

In September 2022, Wolfspeed—whose headquarters is located in Durham, NC— announced a $5 billon investment to create a state-of-the-art Material manufacturing facility in North Carolina to produce Silicon Carbide wafers. The semiconductor facility, which is expected to come online in 2024, will employ 1,800 North Carolinians. While making this announcement, Governor Roy Cooper expressed his excitement that the Silicon Carbide wafers manufactured in NC will be used in electric vehicles and offshore wind. The connectedness of North Carolina's cleantech ecosystem got another boost with Wolfspeed's new investment, helping support the cleantech-focused supply chain in our state.